Visitor activities
get in action at the ceramic fairs
Guided tours through the exhibitions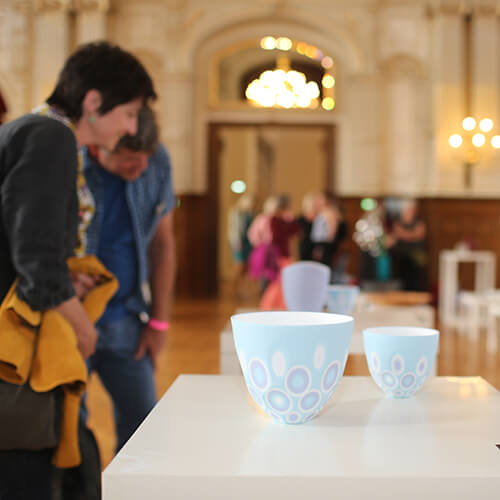 Take part in one of our guided tours through the exhibition to get in touch and some interesting knowledge about contemporary ceramics.
Sunday, 11 – 12.30 am
Sunday, 02 – 03.30 pm
Ticket: 3,00 EUR
Meeting point: Capture of the special exhibition, Schlosssaal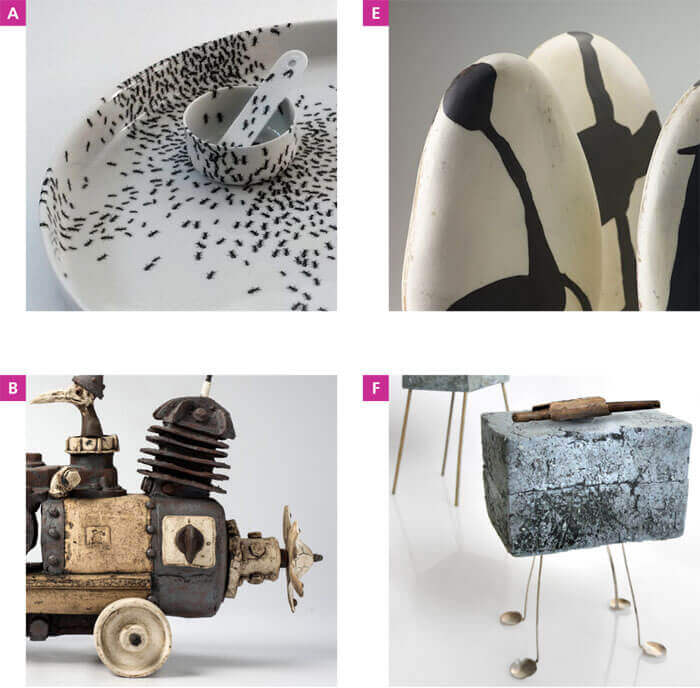 Visitors also have the opportunity to win prizes: In a search game, the ceramic market can be rediscovered again. By searching specific ceramic works all over the market, you can win a ceramic work worth 25,00 – 75,00 €, sponsored by Tobias Sohl, Öffentliche Oldenburg.
Tickets can be found at the information stand and at the exhibitors.
Vote the audience favorite!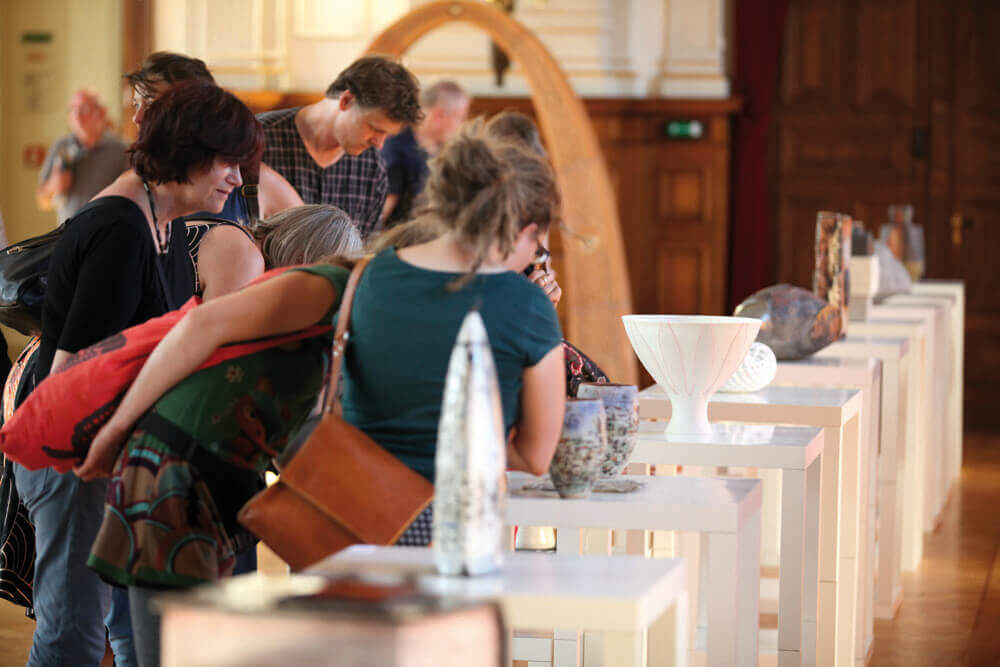 Which work do you like most in the special exhibition "brandneu – brandnew"?
This award invites all visitors to get active: Everyone is requested to observe and evaluate all ceramic works shown in the exhibition. The public favorite will be honored with a prize money of 500€, sponsored by a friend of the "International ceramic fairs".